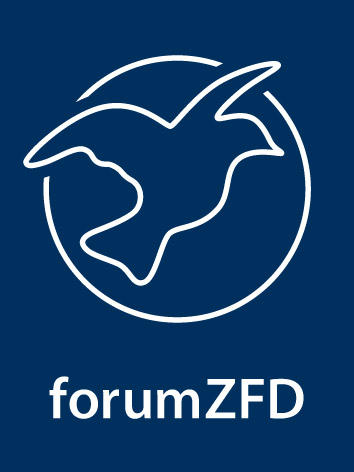 Forum Ziviler Friedensdienst / Forum Civil Peace Service (forumZFD) is a German civil society organization and a member of the Civil Peace Service (CPS) consortium that is active in the fields of peacebuilding, dealing with the past, conflict transformation and enhancing a culture of peace and nonviolence. It finances its work through public and private grants, donations, and membership fees. The organization is currently working with peace consultants in Germany, as well as in 11 other countries in Europe, the Middle East and South East Asia.
ForumZFD's office in Sarajevo is seeking a full-time Project Manager for initiating and implementing its activities in Bosnia and Hercegovina, in close cooperation with other forumZFD offices in the Western Balkans region (Serbia, Kosovo, North Macedonia and the Regional Office located in Belgrade). The main fields of activities of forumZFD in the Western Balkans and in Bosnia and Herzegovina are conflict transformation and dealing with the past (DwP). The project manager will be part of the regional project team(s) implementing activities in partnership with local and regional actors.
The candidate will perform the following duties:
Design and implement DwP and Youth Peace activism related projects and activities in Bosnia and Herzegovina in accordance with the regional strategy of forumZFD in the Western Balkans including:
• Designing new projects or project components; working with local and international partners, Regional Project Teams (RPT), and other colleagues in the Western Balkan
• Managing projects and activities (including planning, implementation, monitoring, steering and finance controlling) according to the programme strategies
• Carrying out the activities reaching planned results/goals within the agreed projects (this includes creating project-related products, e.g. exhibitions, researches, publications, video and audio materials), organizing and/or conducting trainings, workshops and conferences, youth camps etc.
• Reporting about project implementation according to forumZFD internal Planning Monitoring &Evaluation (PM&E) standards and requirements
• Networking and coordinating with partners within the respective country/region in initiating and implementing collaborative peacebuilding activities (or initiatives)
• Actively participating in forumZFD fundraising efforts
• Establishing and maintaining contacts with local organizations, partners and stakeholders;
Requirements:
• Advanced university degree in a relevant discipline such as history, social sciences, humanities, peace building or other suitable fields – postgraduate studies a plus;
• At least 3 years' first-hand experience of designing and implementing projects within civil soci ety organizations, preferred in DwP, youth peace activism or related fields;
2 / 2
• Thorough knowledge of the political and social environment in Bosnia and Herzegovina and the Western Balkans, with a deep understanding of the challenges regarding the implementation of activities in the field of DwP in Bosnia and Herzegovina and the region;
• Excellent written and spoken command of English (office language), and BCS
• Competent in the use of IT office applications and social media (Instagram, Facebook, webpage) Our offer
• A full-time job;
• Competitive salary and social benefits;
• Possibility of further education and development.
Start of assignment
Ideally, you are available to start working on March 1, 2022.
Your application
Please send your CV and one-page motivational letter in English to the e-mail address: application-west ernbalkans@forumzfd.de, latest by January 9, 2022. BiH citizenship is required for this position.
A selection process is planned to be scheduled for end of January 2022. If you have any questions about the position or process, please do not hesitate to contact BiH Country Director, Ljiljana Sinickovic at sinicko vic@forumzfd.de
Please note that incomplete applications will not be taken into consideration. Only shortlisted candidates will be informed. No phone enquiries.
Our work in the Western Balkans is described in more detail at www.forumZFD.de/en/western-balkans
You will also find more information about our and our partners' activities in one of the central thematic areas of our work in the Western Balkans, Dealing with the Past, at www.dwp-balkan.org
We are looking forward to your application!