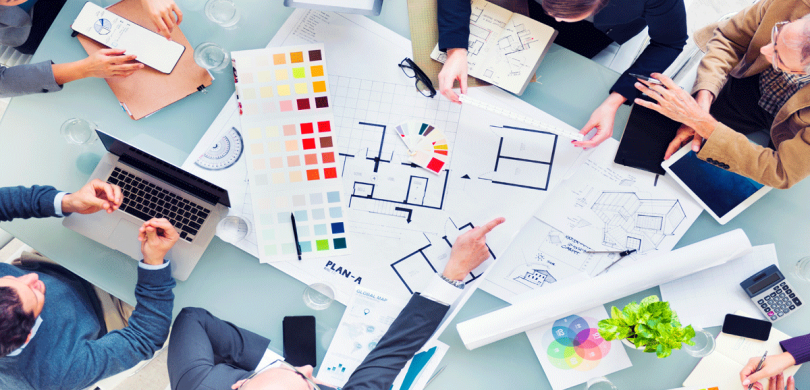 Deadline: 8-Feb-22
Formas is seeking proposals for research and innovation projects that contribute to a more resource-efficient, sustainable built environment by leveraging the opportunities of digitalisation.
This call for proposals aims to contribute to the sustainable development of the built environment through projects that centre on digitalisation and industrial processes. Applications can address processes, forms of collaboration, business models, technology or a combination of these.
PURPOSES
The purpose of the call is to accelerate digital transformation through activities that involve stakeholders across the value chain, from planning to the long-term management of the built environment. With this call, they encourage applications with a special focus on industrial processes, impacts linked to climate goals and business models, international perspectives, and the potential for scale-up and implementation in a broad perspective.
The projects should address at least one of the programme's four thematic areas of Smart Built Environment External link. They should help to achieve the impacts and objectives identified in the programme's impact logic External link.
The principal applicant (the coordinating project party) must be a Swedish organisation, and at least one project party must be from a private company or a public-sector organisation that has the intention to test and use the solution that the project develops. Each project party must be a legal entity with a unique corporate identity number.
FOCUS AREAS
The programme intends to encourage more stakeholders to develop their innovation capacity and deliver unexpected solutions that contribute to the programme's overall vision and impact targets.
With this call, they encourage applications that place a special focus on:

Industrial processes (including automation and AI)
Impacts linked to climate targets and business models
Potential for scale-up and implementation in different areas of spatial planning.
FUNDING INFORMATION
SEK 500,000 to SEK 4 million. The project duration is 12-48 months.
ELIGIBLE ACTIVITIES
In this call, they would like to see applications for the following:
Implementation and educational initiatives: Examples include original ideas for awareness-raising and knowledge-building, activities that reach out to the many stakeholders and operators in the built environment sector. The project should preferably complement traditional education.
Test beds and demonstrations: Examples include the creation of test bed environments – virtual or physical – and demonstrations of the results from research and development projects, such as results from previous projects within the programme. They particularly welcome applications for system demonstrators, which means that several previous results are demonstrated in a common environment.
Research and development projects: Projects that are at different stages of applied research, development, or that have a focus on innovation. Research projects can be run as doctoral projects or by senior researchers. The projects can also involve developing previous results with a view to application or increased commercialisation.
Literature reviews and syntheses of completed projects: Activities that complement the overall syntheses that are part of Smart Built Environment's coordination efforts. This can include results and syntheses from two or more projects implemented in the programme or in other initiatives.
Miscellaneous: The use of different forms of collaboration that improve the potential of the sector to benefit from digitalisation. Examples include innovation competitions, hackathons or other activities aimed at achieving breakthrough innovations and increasing the attractiveness of the spatial planning sector.
ELIGIBILITY CRITERIA
The call is targeted to private companies, public-sector organisations, higher education institutions and research institutes. At least two parties must participate in the application. At least one of the participating parties must work at a private company or a public-sector organisation.
Smart Built Environment invites all interested organisations and companies to apply, preferably in collaboration with new partners. Especially interesting for this call are consortia with start-ups that can help to develop new work approaches, business models and technology and that involve end users such as property owners, municipalities or construction companies.
International project participants are welcome and can contribute with time or other resources such as co-financing the project. However, foreign project participants cannot receive funding from Formas in this call.
Smart Built Environment and Formas strive for an equitable, gender-balanced and inclusive built environment. This means that applicants should design the project so that the results can benefit a diversity of people and consider gender balance and different backgrounds when putting together the project team. You should consider not only the number of people, but the distribution of power and influence in the project.
For more information, visit https://formas.se/en/start-page/archive/calls/2021-11-11-smart-built-environment-digital-built-environment-in-practice.html